Puppies/ available adults

I used to have 2 litters a year and kept puppies myself in most of them The number of litters will decrease in the future as I don`t train as much as before, try to reduce number of dogs and also there are so many new kennels now and a crowded puppymarked opposed to a few years back.
I don`t get younger but as long as the health is good, I will keep a number of siberians still as they are my life.)

Nay-La-Chee dogs adapt very well to life as a familydog, but I sell only to active people who likes to be outside and will provide enough stimulation and knows the responsibility of being a siberian owner when it comes to preydrive, exercise.
They are wonderful dogs, but not a dog for everyone. I want to know a bit about people who require dogs from me. Livingconditions, dogexperience and what use is planned for the dog.How much time do you have to spend with the uppy when it arrives.
You are welcome to visit the pups while they grow up, that is good soscialization when *strangers* come to visit

Majority of breedingstock has Ck`s or Certs on shows, NLC has numerous HPs in Breeders class.
(I don`t race LD myself so try to use outside males that are proven in this)
My breedingstock has been eyechecked since 1997 and I prefer to use males from
breeders that also eyecheque.
I did not race for a number of years as training enough involves so much
travelling these days.
So my dogs are recreational dogs from racing lines and I regularly use raceproven males owned by others..
More info about me and the dogs you find other places on the webpage.

I sometimes put out females on breedingterms, the pup are then not payed for and I get one litter back if she is worth breeding. This agreements are only interesting with sledding-homes.

Puppies are delivered no earlier than 8 weeks. They grow up inside at least up to 5 weeks- after that it depends of size of litter...So they are used to indoor life, but not housebroken. They are properly dewormed, vaccinated against Parvo, microchipped with chip from Norsk Dyreidentitet, and comes with a healthcertificate and contract from NKK.
Puppies come with some of the food they are used to, puppycollar and a leash.

I try to update puppypages on Facebook once a week so that future *parents* who live too far away to visit can see them grow on pictures.

I don`t promise who get`s which puppy too early. as it takes time to see
how they develope anathomicly and tempramentwise.
I have very rarely adult dogs available.If so, they mostly go yto people I know. Also I help if a dog from my breeding should happen to need a new home. Luckily that does nt happen very often.

Pictures of different litters can be found at the Gallery page
Pictures/presentation of studd dogs used by Nay-La-Chee

KONTAKT MEG PÅ MAIL


.

LITTERPLANS 2021
Jeg venter for tiden 2 kull . Etter Erik Meinhards hovedleder Ole begge to. På foravtaletispene Getu (Strix Nebulosa) og Enigma (Snurke) som bor hos Jenny og Heine til vanlig som aktive tur og familiehunder. Jenny er vokst opp med trekkhunder og har hatt flere hunder fra meg. Jentene er prøvd i spann på barmark hos meg, men er til vanlig snørekjørehunder. Enigma er fra et kull med intense, hardtarbeidende, smarte hunder som krever endel stimmuli for å tøyle energien.
Getu var enebarn og er litt av en personlighet, dog ikke med samme drive som Enigma. Veldig stødig mentalt. Da Ugle gikk tom, blir dette kullet eneste slekt videre etter fine Forstals Kaniq. En flott hund Stig og Elin Torp importrerte fra England. Faren hennes finske Grivna har gitt valper med supert gemytt og snåle, morsomme personligheter.Grivna er nå turisthund i Lappland.
Begge ble øyenlyst og gonioskopert fri nylig, men var ikke opprinnelig plan å pare begge på en gang
Men pgr omstendighetene som dukket opp (og en Ole som hadde sine preferanser),
endte det med at begge er drektige selv om jeg bare forventet at Getu var det.
Valper vil være leveringsklare i begynnelsen av oktober.

Ole er komandoleder og har gått 400 mil i storspann denne sesongen da de trente til Femundløpet.Han har tidligere gjennomført Norway Trail 2 ganger, Gruveløpet, Rørosløpet x 2 og Dørstokkmila og kjøres mye på fjellet.Kennelen han bor på er Good Mood huskies som har side på Facebook.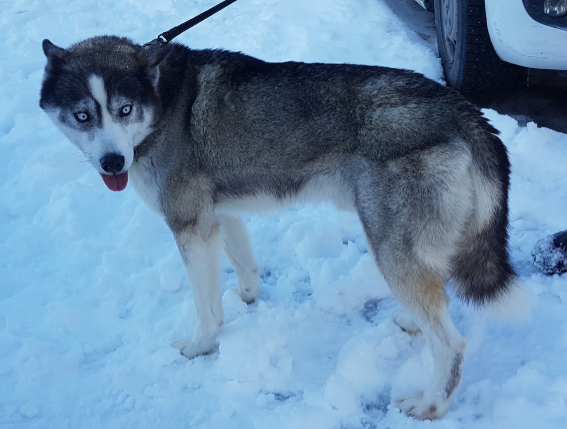 Ole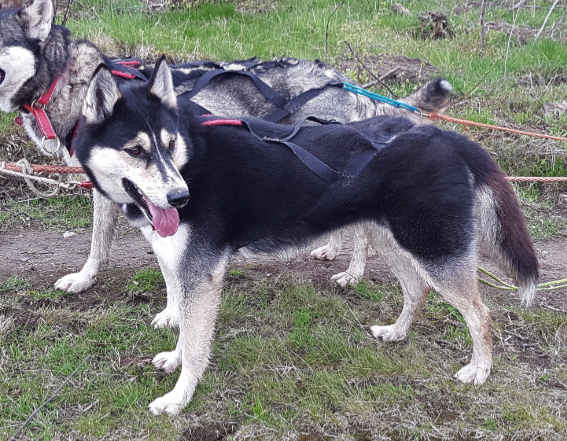 Enigma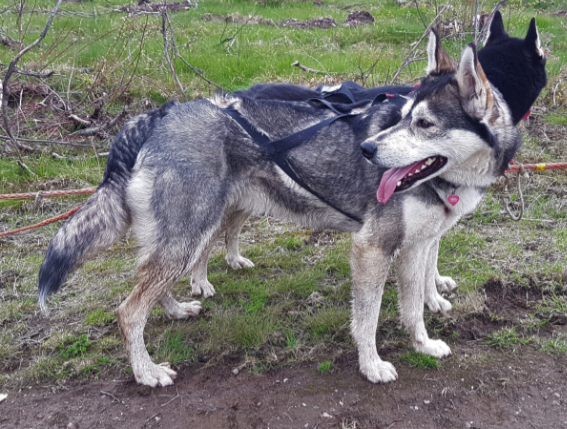 Getu

Pedigree Nay-La-Chee s Strix Nebulosa (Getu)



If Snokis hips, elbows and eyes are okay there might be a Yakutian litter in 2022.
But its a small, tightly bred breed and not that easy to find suited male.
If you are interested in a future yakutian, let me know.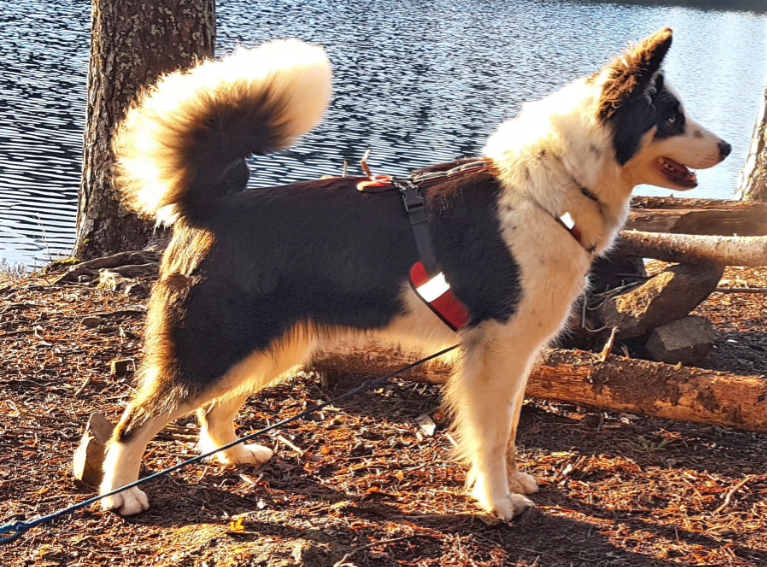 ---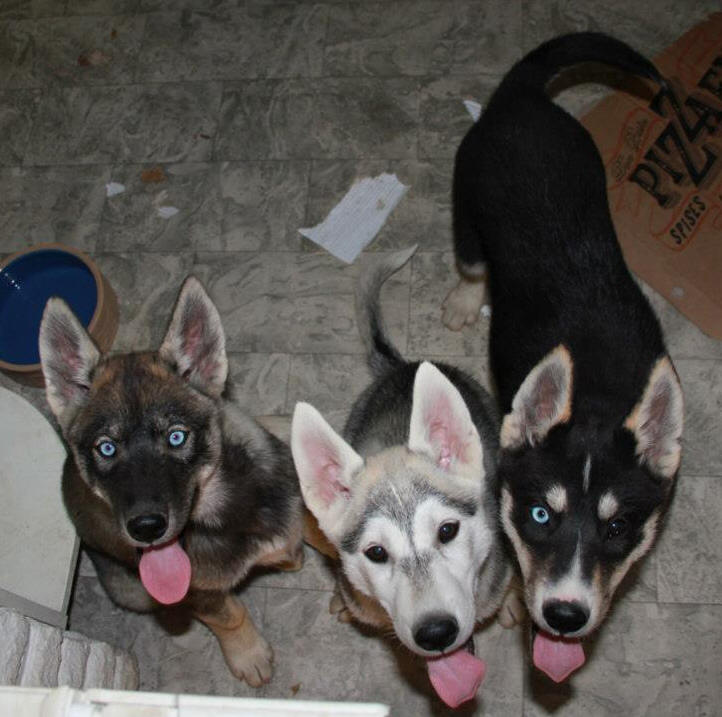 Corvus boys Ørnulf, Kraaken and Korpi from Nayakx Ravn 2012
Nay-La-Chee s come in most versions:)
---