NAY-LA-CHEE` S TROYKAZ SIKPOK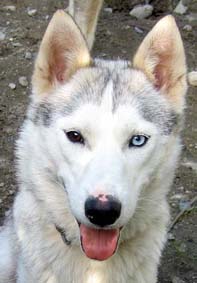 Born

05

Grey

, b

i

eye

d

57cm 21 kg. Moderate coat

Sikpok (means arctic squirrel) is a large,well buildt atletic girl with fluid movements.
Very strong, key dog in the team. Good worker all her years, runs well in lead but I don`t trust her in passing situations.

Alpha female in the yard like her mother and a hound for attension. Very clingy with people she knows, loves to lay on the lap inside my house.

Has the strange habit of flank-sucking
Very good mother for her pups

Extreme apetite. Strong preydrive.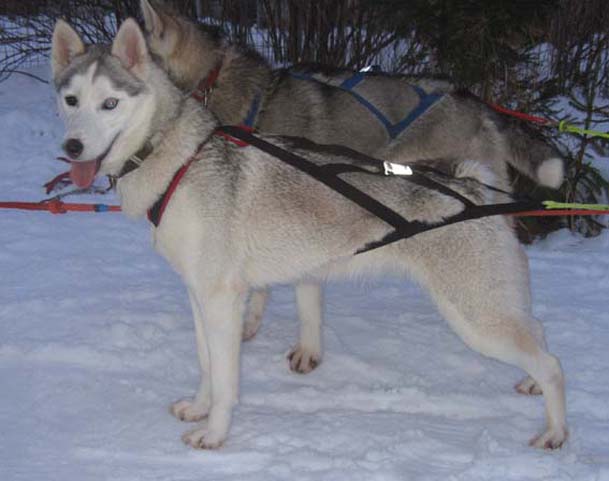 Showresults:
NPHK 06 BIR 3BIS pup
NSHK Spesciality BIR pup ( BOB)

Racing
07/08
Polardistans 160km 6 dog
Rjukanl�pet 60 km 8 dog

08/09
Vikerfjell 70km 8 dog
Hallingen 80km 8 dog
NSHK 50 + 30 8 dog


Eyes
Eyechequed/ gonioscoped clear 3/6 08 by E Bjerkås

Offspring
9 pups with Arctic Soul Vytok 2009