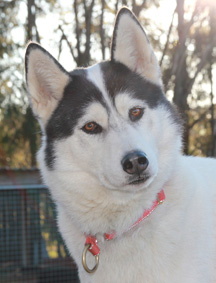 Big, strong male born in 2013
Pipo arrived from Belgium spring 2018 together with littersister Mammalo.

Breeders Tineke vonToor and Frank Daams were getting out of sleddogs.



Pipo is not shy, but opposed to his sister, have an insecure side that made him need much longer time to feel at homeafter he came here
He is soscial and allways approach people
Pipo is quite vocal, talking with deep growly, grizzly voice
Uncomplicated in the pack
He is moderatly angulated, but runs smooth and straight in team. Hard working dog. Foodhog!