MIDNIGHT EXPRESS ON THE TRAIL NARMENAK *MAMMALO*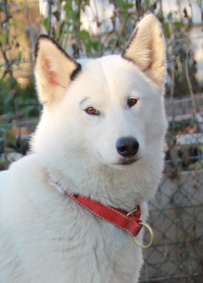 Mammalo came from Belgium in spring 2018 together with litterbrother Pipo, born in 2013. Breeders Tineke von Toor Frank Daams were getting out of sleddogs.

Mammalo is a very soscial and happy girl of medium size.
Wonderful thick, soft coat, she reminds of an arctic fox. Good metabolism so get easy fat
Enormous apetite! Quiet dog exept at feedingtime:)
Light on her feet and hard working. Runs straight and fluid
I have tried her some runs in lead, that went flawless...BUT we did not meet any obstacles.Will try more after she have her litter.She has strong preydrive
Both dogs have intergrated well in the pack here
She has grown into loving to be a cautchpotato.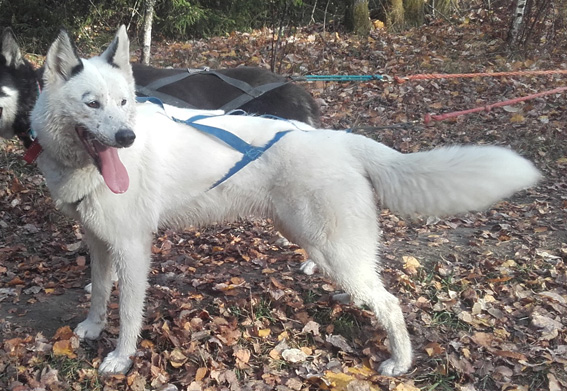 Eyes:
Eyechequed clear Belgium 2018, see thumnailphoto
Eyecheque clear gonio Moderate jan 2020 E O Ropstad

Races:
TransThüringia 2015 (265km)
International Scandinavian Stage Race (140km) 2016
(Started Polardistans 17 but team scratched)

Offspring
3 pups with NLC Bark in 2019
6 pups with NLC Neza Hrimnir in 2020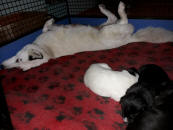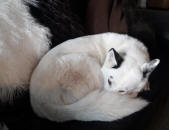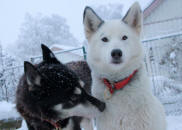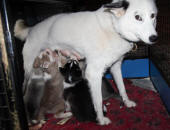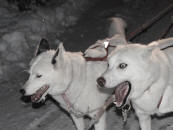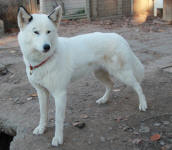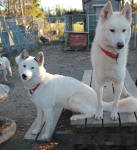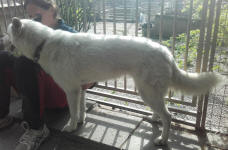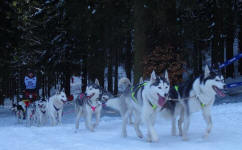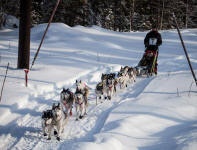 From Narmenak kennelpage. Darkest leader is Wasabi Mammalos mother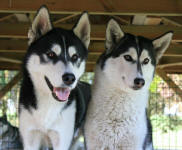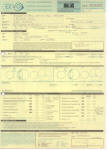 Father Jetranger & mother Wasabi Photo from Narmenak