NAY-LA-CHEE` S TOKPOK TVILLING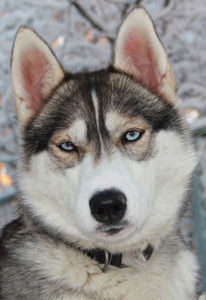 Born 09 Female Grey/sable One blue one split eye.

Tvilling has now long-distance-adoptive-parents in the Dolomites, the Rizzi Anzelinis!
Thanx a lot for sponsoring Tvilling!

Tvilling means Twin in norwegian and she was named that since she had a sister that was like her like a drop of water. She died from an infection some weeks old

Tvilling is at small, moderatly legged energybomb. Extremely noisy in feeding and activity situations. Very peopleloving and with strong nerves. Alphadog

She is smart and learn fast. Crazy to go in the team, screaming and chewing lines

Works well in harness and runs steaddily in lead. Has her own will though and prefers trails to open field...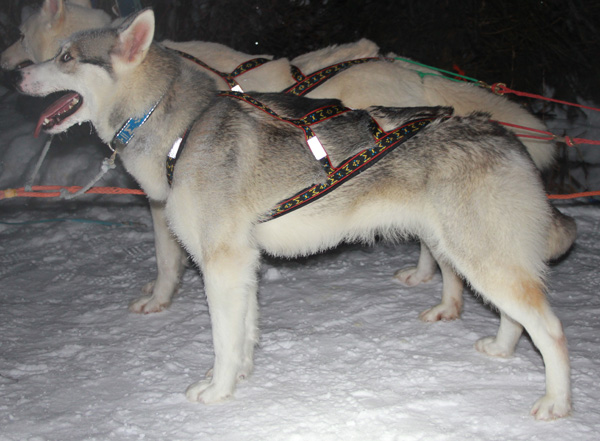 Showresults
1AK NKK Lillestrøm Judge Eivind Mjærum
Exc CK 4. Winner female NSHK Spesialty 2011 Judge Annica Uppstrøm