NAY-LA-CHEE` S VYLA TUSSE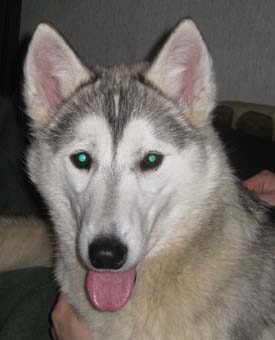 Born 08 Grey/white Brown eyes. 55 cm 19 kgs

Energetic, fast learner. Very sosciable and cuddly. Good coat Normal apetite Descent build. Very hard worker. Can run in lead.

*Tussetassa* was near death when she was 3,5 weeks due to dehydration caused by diahrrea. Iv fluid, nursing ad diet got her going again and she was fast back to normal.
She got a bit smaller than the other pups up to 8 weeks and with scruffier coat but the most energetic and playful one
She was spoken for but owner changed her mind in last minute and then I did not have the heart to sell her
She catched up pretty fast and now she is a normal sized, happy, pretty girl.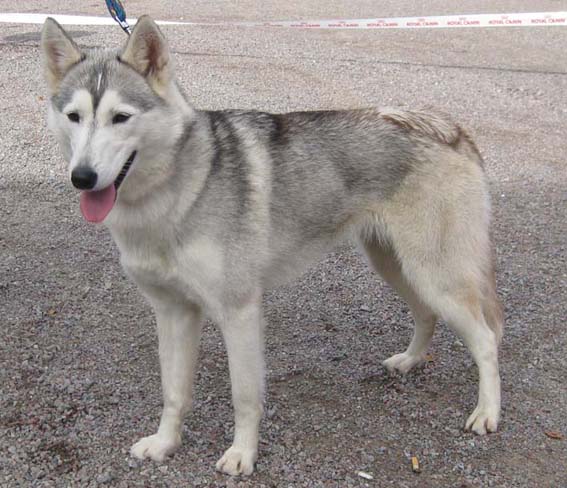 Showresults
1AK ResAKK (Res. Open female) Swedish SH Spescialty 09 Judge Karsten Grønås