Noia is an ideal housedog, calm, relaxed and vell behaved
But once harness is on she transforms into a frenetic rubberlegged I don`t know what.
The jumping is a bad habit and a waiste of energy of course, beside she is a real pain to co-lead with! On these pics, its her mother who mostly have to endure her....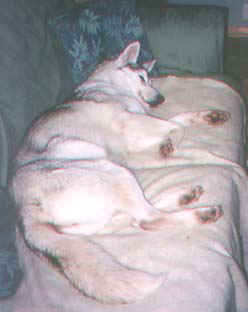 But one can`t help getting amused looking at the photos of her, or what?